Western Dressage Judge Licensing Program
Western Dressage Judges are in high demand across the nation for virtual and live shows.
Here at NAWD, we believe that there are many professionals in the industry that already have the knowledge required to judge Western Dressage. Therefore, rather than having you invest time, money and expense in a classroom session that you may or may not need, we start by testing what you already know. In addition, we have made it possible for everything to be done by phone, mail, or online, there are no travel requirements involved.
As a Licensed NAWD Judge, you will enjoy the following:
A special NAWD Licensed Western Dressage Judge's badge to display on your website, Facebook page, or other literature.

Fulfillment of criteria for NAWD recognition of shows at which you judge

Invitation to submit application for employment as a judge for NAWD's virtual show system

Renewal at no additional cost (yearly performance audit)
Requirements to become a NAWD Licensed Western Dressage Judge
A current NAWD Membership

At least 21 years of age

A score of 85% or higher on written exam

Virtual "test" judging with scores that are within 4 points of our benchmark
There are two steps to the process, which NAWD Members may begin after paying an examination fee and signing a confidentiality agreement.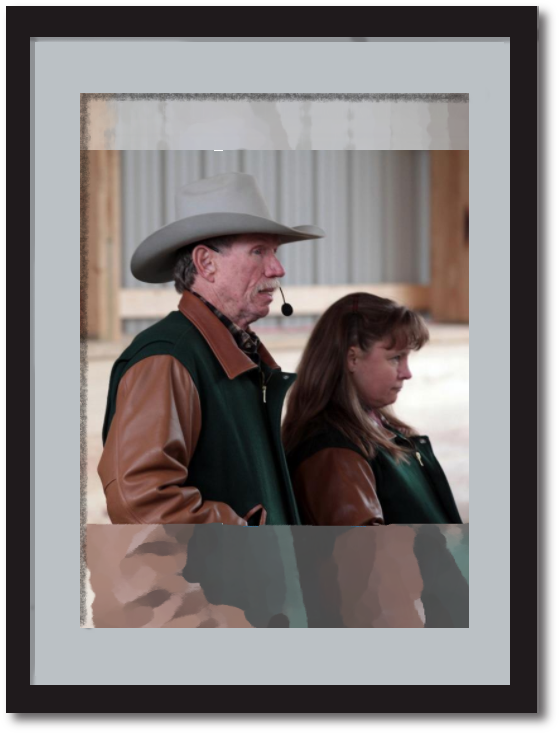 Step one: Written Exam
The Written Exam will test your knowledge of Western Dressage and also ask you to prove your knowledge regarding classical riding, biomechanics, equitation, tack, and movements.  It is a test that is designed as a learning experience in and of itself. You will have to receive a score of 85% or higher to pass. 
The written exam may be taken as many times as necessary until you pass and is an open-book exam.  It must be completed within 6 weeks of enrollment in the program.
Step 2: Virtual Judging Exam:
Upon successful completion of the written portion, you will receive access to a number of scoresheets and videos to be judged and will have 6 weeks to complete them. .
When your tests are completed, we will evaluate them based on the following
Scores within a tolerance level of 4 percentage point of an established benchmark.

Comments should be positive and constructive, especially in the judge's remarks section.

Accuracy of your evaluation of movements, geometry, elements of the training scale, gaits, and rider aids

Notation of violation of rules
If you fail the virtual test portion, you will be asked to complete a mentoring session with our judge's education team before you may retake the exam. (additional fees apply)
Licensure Renewal:
Licensure is subject to annual renewal. At this time, there is no renewal fee. Renewal of your licensure is achieved by judging 5 tests that will be audited by our judge's approval committee. You may also be asked to take an additional written test on rulebook updates.
Thank you to Donna Snyder-Smith and Coeli Netsky  for heading up this program committee.  The base Western Dressage exam will allow you to judge USEF Western Dressage for NAWD shows. There are additional requirements to meet for NAWD's Six Feet on the Ground, NAWD Trail, or Ranch Horse Dressage.  We have a separate licensing program for Dressage on a Dime.  
This judge licensing program is not affiliated with the United States Equestrian Federation. Fees are non-refundable.