NAWD Licensed Judges
Western Dressage Judges at North American Western Dressage go through a very detailed examination program for gaining their NAWD Judging License. The exam includes a written test, followed by a demonstration of skills, scoring competency, and accurate comments on a wide range of tests.
Western Dressage Judges must have an understanding that Western Dressage is not merely dressage in a Western Saddle, but is the application of classical principles to the western horse.
We must always judge a horse according to its conformation and the demonstration of classical training scale elements. Our judges do not reward unnatural gaits. Bigger is not necessarily better.
 Our judges give honest feedback:
Licenses are awarded to those individuals who are
Able to see the horse as an individual, regardless of conformation or breed.

Committed to NAWDy principles of education and horse welfare

Willing to combine an accurate evaluation with detailed comments, 

giving the rider a excellent roadmap for further development.
These judges continue to undergo training. Those that are approved to judge for Traditional Dressage do so through the Dressage on a Dime judge licensing program.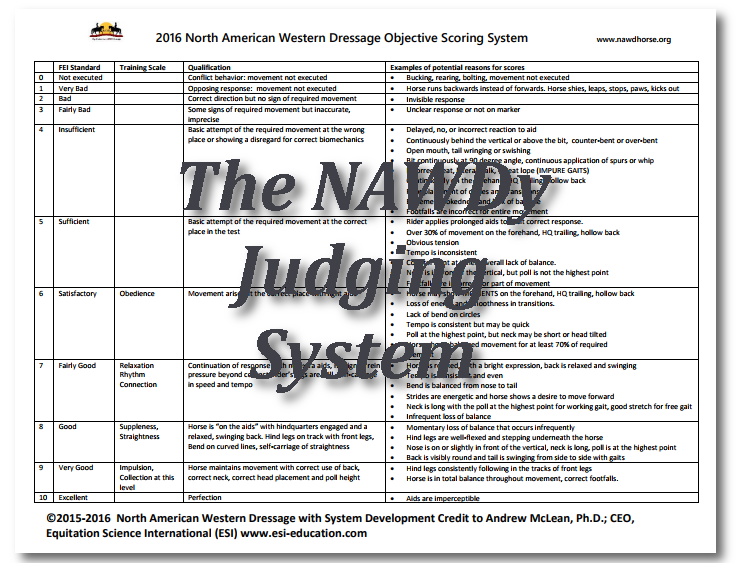 Leveling the Playing Field
NAWD is pleased to announce that we have have worked with Andrew McLean, Ph.D, to develop an
Objective Judging System
for use with all NAWD and Dressage on a Dime tests in our virtual shows.
Western Dressage Judges are in high demand across the nation for virtual and live shows.
Here at NAWD, we believe that there are many professionals in the industry that already have the knowledge required to judge Western Dressage. Therefore, rather than having you invest time, money and expense in a classroom session that you may or may not need, we start by testing what you already know.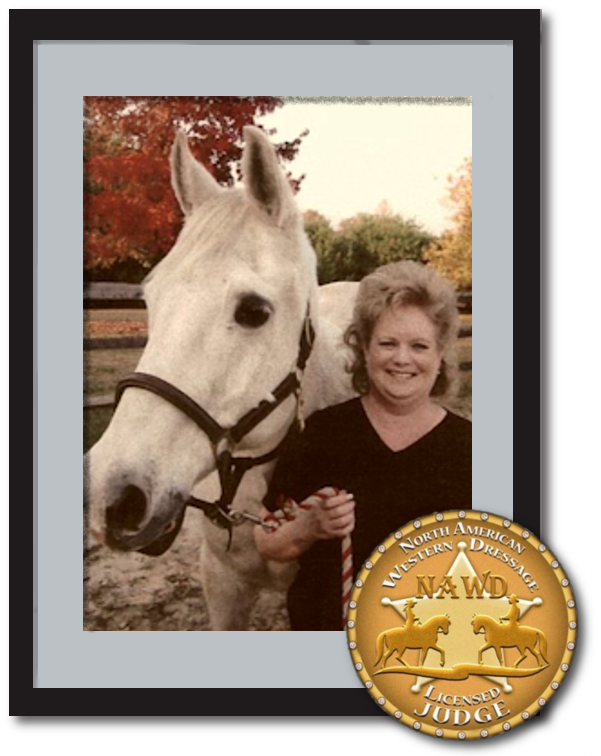 Dressage on a Dime Committee Chair
Western Dressage
Traditional Dressage
Leadline
Therapeutic Dressage